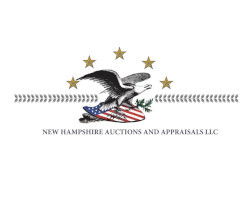 Weekly Auctions of Exceptional Items
Upcoming Auctions from Withington Auctions Inc
Withington Auctions Inc has no upcoming auctions. auctioneer to hear about new auctions.
Bidder Reviews for Withington Auctions Inc

(

12

)
3 Latest Top ReviewsSee All
Great auction house.
The clock is beautiful. Two things: would have been nice to know the door is warped and the clock is Connecticut in origin. It's from Salem MA. Was fun researching and I am very satisfied with the purchase. I will be back. Awaiting your next Americana auction.
Wonderful Auction House!
Very pleasant experience. Delighted with my purchase.
lazy condition report
Largest box missing handle; Not "good condition" as stated. Dishonest or lazy, one of the two.